Latest posts by Katharine Hayhoe
(see all)
Earth Day 2019 is near and you want to give your students and/or kids some fun and interesting Earth Day projects, right? Congratulations, you are at the right place for finding some of the best and fun Earth Day projects for your kids and students.
Earth Day Projects Ideas – Ultimate List
In this collection of Earth Day projects, we are going to share some of the most fun, engaging yet easiest art & craft activities and projects on earth day.
You will be loving each earth day project because of all the fun and creativity it provides. You can execute these projects on earth day with or without partners.
If you can encourage your kids to join you, we promise that you will have time of your life.
Make a Rainbow with Bottle Lids
Prepare yourself for a wonderful earth day project by instructing your kids, students & peers to collect as many lids and caps of bottles as they can, of different colors.
Then on Earth Day 2019, simply collect all of them and come together to make a large and beautiful rainbow out of these
An important insight to be learned from this earth day project is the fact that how many people it takes to make something happen. It goes the same for environmental issues.
Follow this guide to execute this project.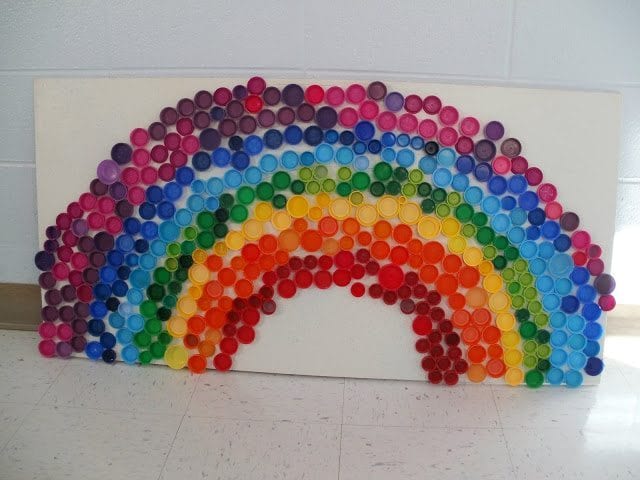 Come to Together to Reduce Waste
Teaching kids the importance of recycling and using a recycling bin is of utmost importance. In this earth day project, you and your students join hands to create a recycling bin with plastic bottles.
In this way, you will use the plastic bottles which were going to be wasted and you all will learn some important insights about team-work as well.
Watch this video for actual instructions
–
Old Newspapers Zoo
We all have plenty of old newspapers around our home. We do not use them, we do not throw them.
On this earth day, take it as a project to utilize these old newspapers by getting together the kids and handing them some markers and crayons.
They can then use these old newspapers to make different animals and display them together to create a zoo.
You can refer to this post for actual instructions.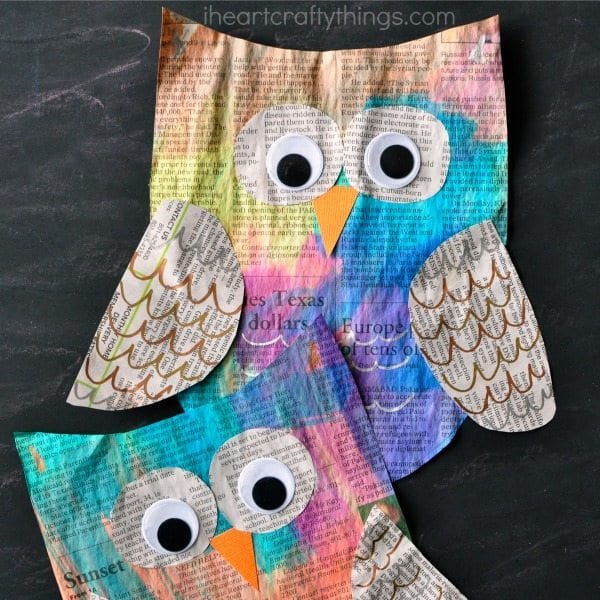 –
Bring Memories Alive
Memories are what makes us laugh and cry. On this Earth Day, let's bring your memories alive by making a photo frame from old and recyclable materials.
This way, you will get your memories back of the '90s and also you will preserve memories through the newly created photo frames.
Refer to this interesting guide for this Earth Day Project.
–
Flowers from Water Bottles
Here is another useful earth day project for water bottles.
All you need are some plastic bottles, chart papers, and some basic stationery items. This activity will engage students with the demand for colors.
You can follow this guide to execute this project on earth day.
Monsters from Plastic Lids
Kids and Students love to watch animated movies because of the characters in them. Why not we allow them to make their own characters?
This Earth Day project aims to achieve just that!
You can use plastic lids and some colors to allow your students to use their creativity in order to make funny and witty characters. They can place big eyes, nose and/or funny lips to them.
You'll be surprised. Just follow this guide to complete this project on earth day.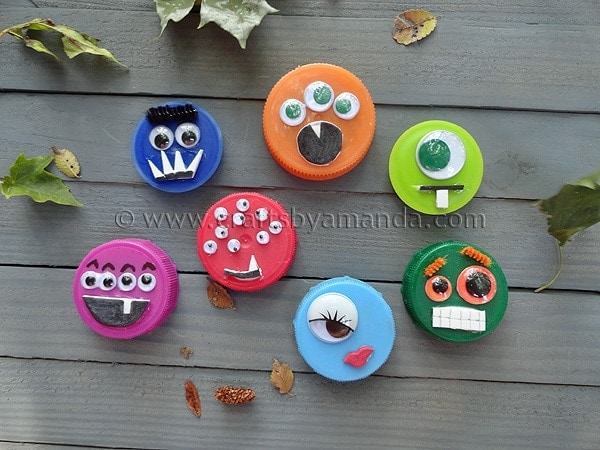 –
Self-Watering Planters
When are you going to use your knowledge of photosynthesis and other scientific concepts?
Answer: In this amazing earth day project!
All you need is just a big plastic bottle which you want to recycle. You can then make a self-watering planter from that by following this easy guide.
Go on and enjoy this engaging project on earth day.
–
Plastic Bottle Terrarium
Terrariums are home to many Let'sies. Let's build a home for some in our earth day project.
You can use any bottle for giving life to many animals in a cozy home. This can be a great science project on earth day. You can take it as an opportunity to teach your kids about various species living on our beautiful planet.
Follow this guide on making a plastic bottle terrarium.
Home For Fairies – Green Fairies
Plastic Bottles can be used to make a beautiful home for the fairies by simply using scissors, paint, glue and some greenery.
You will be using recycled paper and scraps of various craft activities with your own imagination and creativity.
Use this handy guide on making a beautiful home for fairies on this earth day!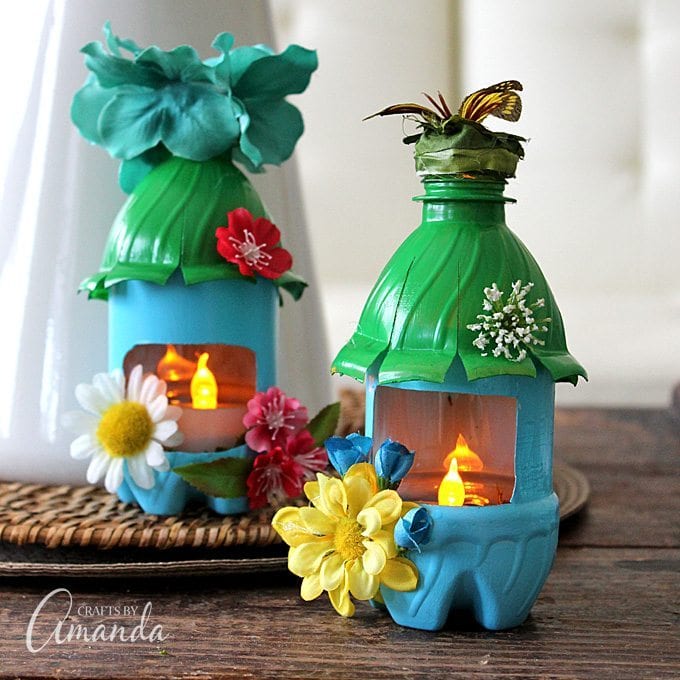 –
Top 3 Earth Day Projects for Kids
In this post, we are sharing three Earth Day Projects for kids which will help them understand the importance of nature and the role it plays in our life by doing fun things and projects. You will love the fact that these projects for Earth Day are so easy and simple to execute.
Latest: 91+ Best Earth Day Posters with Slogans For Kids & – 2019 Collection
You are free to add your twist and creativity in all of these Earth Day Projects for kids, if you do so, then do let us know about them in the comment section below.
I Can Help the Earth – 1st Earth Day Project
Earth day is all about doing our bit or at least starting to do our bit for the earth in which we live in. This Earth day project for kids and students is designed to remind them and others of what they can do to save the Earth.
Here is what you will do in this Earth Day Project:
Earth Day Project Steps
Take these cards, either print them with eco-friendly papers or make them manually, and then distribute them among your students or kids and ask them to take 5 minutes for pondering and reflection on the line "I can Help the Earth by.." and then complete this sentence with one thing that they will start doing for helping the Earth.
You can also add the twist about a thing which they will stop doing for helping the Earth. In this way, kids can focus on both sides while doing this Earth Day Project.
You will be surprised by the creative (and cute) answers of these kids in this simple and effective Earth day project for kids.
Paint the Plate Earth – 2nd Earth Day Project
This Earth Day project for kids includes a bit of craft as well. This project will unleash the creative and artistic side of the kids and let them express their view of the Earth through colors.
Here is what you will do in this Earth Day Project for Kids:
Earth Day Project Steps
All you have to do is take some eco-friendly paper plates and some paint colors and give it to your students or kids. After giving them these resources brief them about the project and also share some of the things about Earth Day as well. Then ask them to use the paint colors in front of them and paint the paper plate with them.
Kids can paint anything they like or want in this Earth Day project but it will be better if they paint Earth or earth related things as to anchor this activity to Earth Day and Environment.
This project will foster a positive relation of Kids with Earth Day and will allow them to express their creative side while having fun all the way.
Earth Day Yoga for Kids – 3rd Earth Day Project for Kids
This is another amazing and interesting Earth day project for Kids because it takes them out in the beautiful world and let them meditate with it for better awareness and relation with the Earth.
Details of this Earth Day Project for Kids:
Save Earth Facts
This kids project for Earth Day requires zero resources and is one of the most productive and beneficial earth day projects for kids because it connects them to both internal and external nature.
All you have to do is take your kids and students in the park under the sun and brief them about the importance of our environment and how we are inter-dependent on each other for everything. Then show them these three poses of Yoga for meditation and let them practice these three poses for at least 2 minutes each.
This Earth Day project will be thoroughly enjoyed by the kids and you love the smile on their faces after completion of this project.
Earth Day Projects for Students
All three of the above shared Earth Day projects can be used for adult students as well. It will be even more interesting for them to try all of these Earth day 2019 projects because they involve all the fun things and make you aware of the beauty of our Earth in a fun manner.
Watch:  7 Absolute Best Earth Day Videos for Students and Adults in 2019
Furthermore, you can also select different Earth Day Projects for students according to their age and grade such as: 
Ask them to volunteer for an environmental organization
Recycle their things which can be recycled
Share their old clothes with other people,
Make sure that there is no water leakage in school
Develop a solar oven